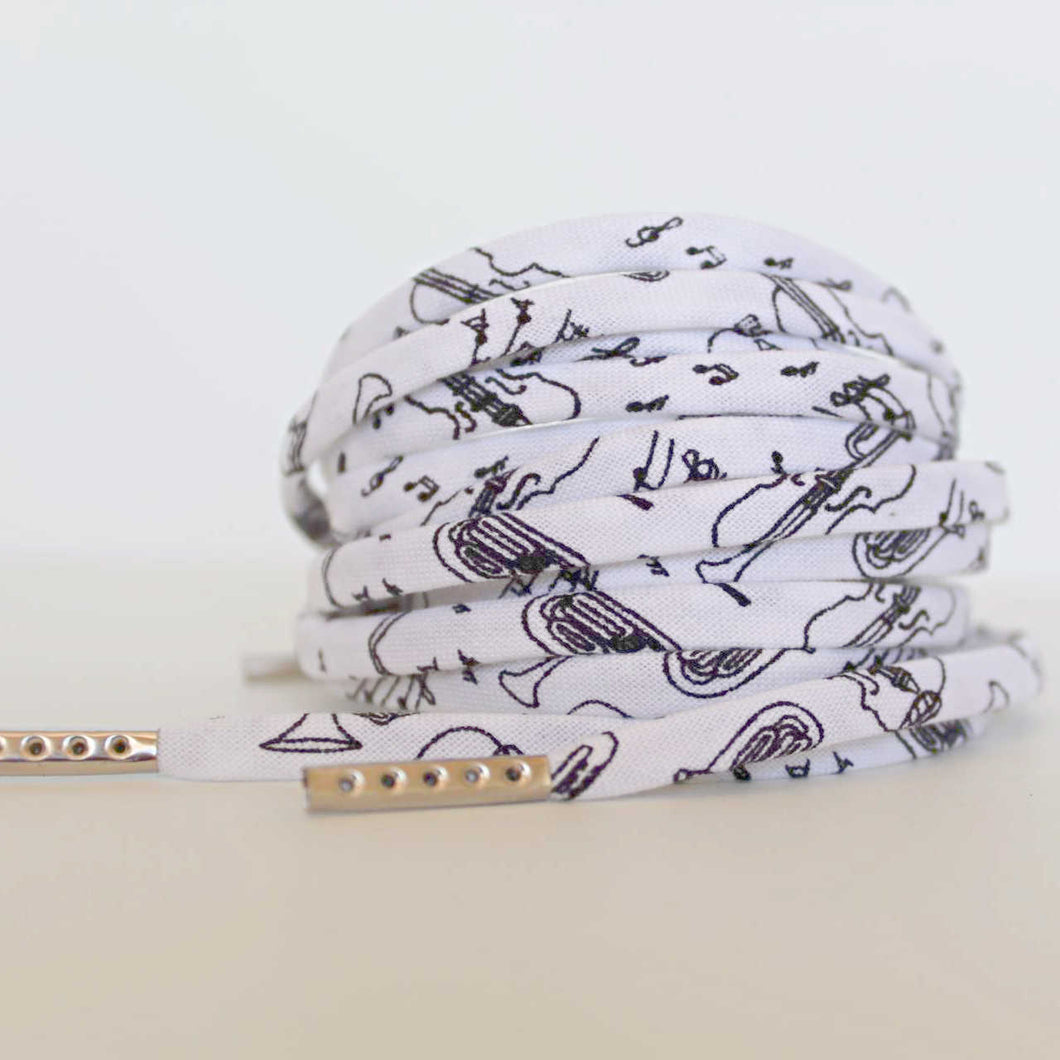 Musical Instrument Shoelaces
Perfect gift for a musician. Shoelaces covered in tiny musical instruments!  White background with tiny printed instruments covering the length of the shoe lace.
As these shoelaces are black and white, they look great on any color shoe! 
Anyone who plays in a band, and enjoys music, into vinyl. . . This is the perfect gift for them.
We add Metal-Tips to the end of the shoelaces to make them easier to lace up. Available in 4 lengths.
36" - Junior Low Tops (approx age 6-11) 4-5 eyelets / Also adult traditional Vans low tops
45" - Adult Low Top Converse (approx age 11+) 5-6 eyelets / Also tween low tops

Can't decide what length to buy? Best to measure your existing laces. Check out our length recommendation chart. Here are some shoelace length recommendations: